What is Roads 2.0?
It's the evolution of local transportation.

It's where we think like owners, and put ourselves in your shoes.

It's progressive and dynamic, and responds to you and the community.
With Roads 2.0, MacKay Sposito is taking local transportation projects to a new level of sustainability, usability and cost-effectiveness. Your streets are transformed into multi-functional facilities with features and assets that maximize your investment. Simple, streamlined designs deliver optimal solutions to meet and exceed your project goals.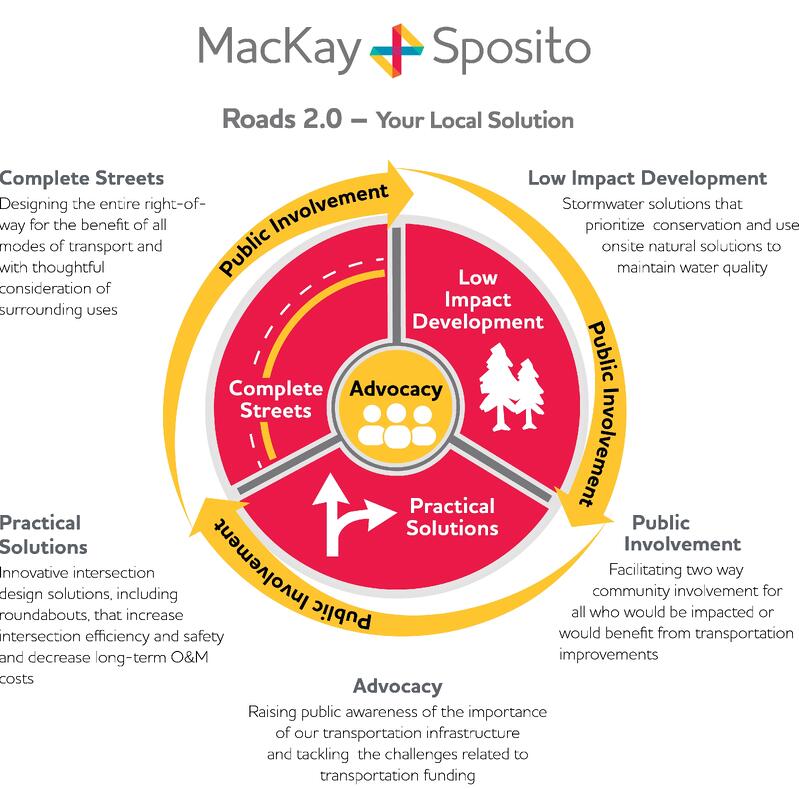 We hope you'll stay tuned, and perhaps even participate as we discuss transportation solutions… the Roads 2.0 Approach.